Join the team
Seeking those who want to invent the future, not repeat the past. Our diverse team is always looking for world-class, resourceful, knowledgeable, and self-motivated security professionals to join our expanding team.
ZBeta is a world-class strategic physical security design and managed services firm. We help our clients transform the professional security function into a model of organizational excellence and empower businesses to perform at their best through effective, innovative, low-friction security solutions.
We are independent and product agnostic. We resist the appeal of cookie-cutter, path-of-least-resistance solutions and remain uncompromisingly focused on our clients and their business. Our team brings decades of expertise, diverse perspectives and hundreds of lessons learned to every challenge. Our reputation is built on relationships, our meticulous attention to detail and our ability to deliver at scale.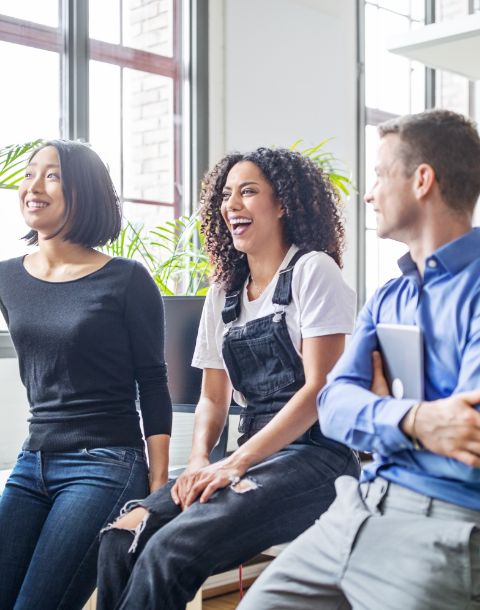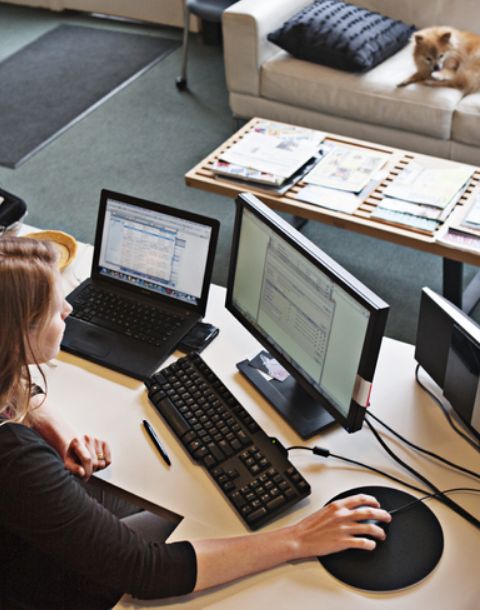 What makes ZBeta a great place to work?
To be successful at ZBeta means you embrace trust, collaboration, creativity and the relentless pursuit of flawless execution.
We offer accomplished security professionals the opportunity to work and grow in a collaborative and trust-based environment alongside a best in class team who also care deeply about delivering results. We welcome diverse perspectives and encourage our employees to think critically and creatively, contribute ideas, and implement improvement. When it comes to solving our clients' problems, our people are empowered to innovate, create and deliver industry leading solutions that elevate businesses to perform at their best, while allowing you to do the best work of your career.
The ZBeta culture is all about growing as a team. Every person I've spoken to is willing to share their experience and expertise and seeks to go beyond just showing how to do something, but also the why. There is a strong focus on personal and professional improvement and the work environment is open and supportive.
Our Values
The principles that define our attitude and shape our perspective as a team.
Ambition
Seek challenges and lead.
Collaboration
Maximize opportunities for contribution.
Inquiry
Never assume. Think it out.
Results
Strive to be scary-good.
Respect
Treat others well. Period.
Accountability
Obsessively own commitments (and mistakes).
Creativity
Invent new ways to succeed.
Integrity
Be true. Don't let convenience drive compromise.
Great benefits lead to great work.
As a professional services firm we understand clearly that our people are our greatest asset, and we strive to provide not only an environment and culture where they can do their best work, but also competitive benefits that meet their personal and professional needs.
Remote Work
We are a 100% remote working environment. All our employees work from the comfort of their own home.
Competitive Pay
We offer our employees' salaries that compete with leading firms in our industry. We recognize, reward, and promote based on individual initiative, desire to grow, and contributions to the company.
Growth & Advancement
We're dedicated to providing opportunities for employees to advance their careers. When filling a new or open role, we always prioritize looking within ZBeta.
Health Care
We are committed to helping our employees and their families live a healthy lifestyle. We pay 100% of the premiums for medical, dental and vision insurance for employees and their dependents.
Time Off
We provide generous paid time off because maintaining a healthy balance is important to us. We trust employees to manage their workloads and take time off to recharge.
Additionally, ZBeta observes 10 paid holidays.
Financial Planning
With our 401K plan, there's no vesting schedule. You own the company contribution from the day you begin receiving it.
All our employees have free access to a financial planner to help support them in reaching their financial goals.
Life & Disability
We know life happens and we've got you covered. All employees receive basic life insurance and short-term disability coverage.
Employees have the option to purchase additional coverage for themselves and their dependents and long-term disability coverage for themselves.
Flexible Spending
We offer both Health Care and Dependent Care Flexible Spending Accounts which enable you to set aside pre-tax dollars to pay for eligible out-of-pocket medical, wellness and day care expenses.
Parental Leave
Eligible employees receive up to 12 weeks of paid parental leave following the birth of an employee's child or the placement of a child with an employee in connection with adoption or foster care.
My favorite perk would have to be that we, as employees, are recognized as individuals, and treated well – the pay is great, the benefits are great, and the leadership is really looking out for everyone.